Publications

Robin Steele (ed). PSYCHOPHONETICS - Holistic Counseling and Psychotherapy: Stories and insights from practice (2011)
In the first section, Robin gives an outline of Psychophonetics to orientate the reader to this modality.
Section 2 includes chapters by various Psychophonetics practitioners, covering a range of issues and topics such as: using artistic expression in illness & pain; working with past childhood sexual abuse; the art of conversation; using clay in therapy; grief & loss; eco-soul bush therapy, menopause, case studies & others.
Published July 2011
Some signed copies are still available from the author - contact Robin
For further details and to order this book online - Steinerbooks; Amazon or a bookstore near you
Also E-kindle edition - Amazon
---
The Effects of Encouragement: On the development of social interest and group cohesiveness (2010).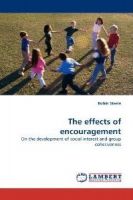 Available from Amazon
---

Click on the titles below to read the following journal articles